Biz Analyst | Tally on Mobile
Access Tally Prime data on Android & iOS Mobiles and Tablets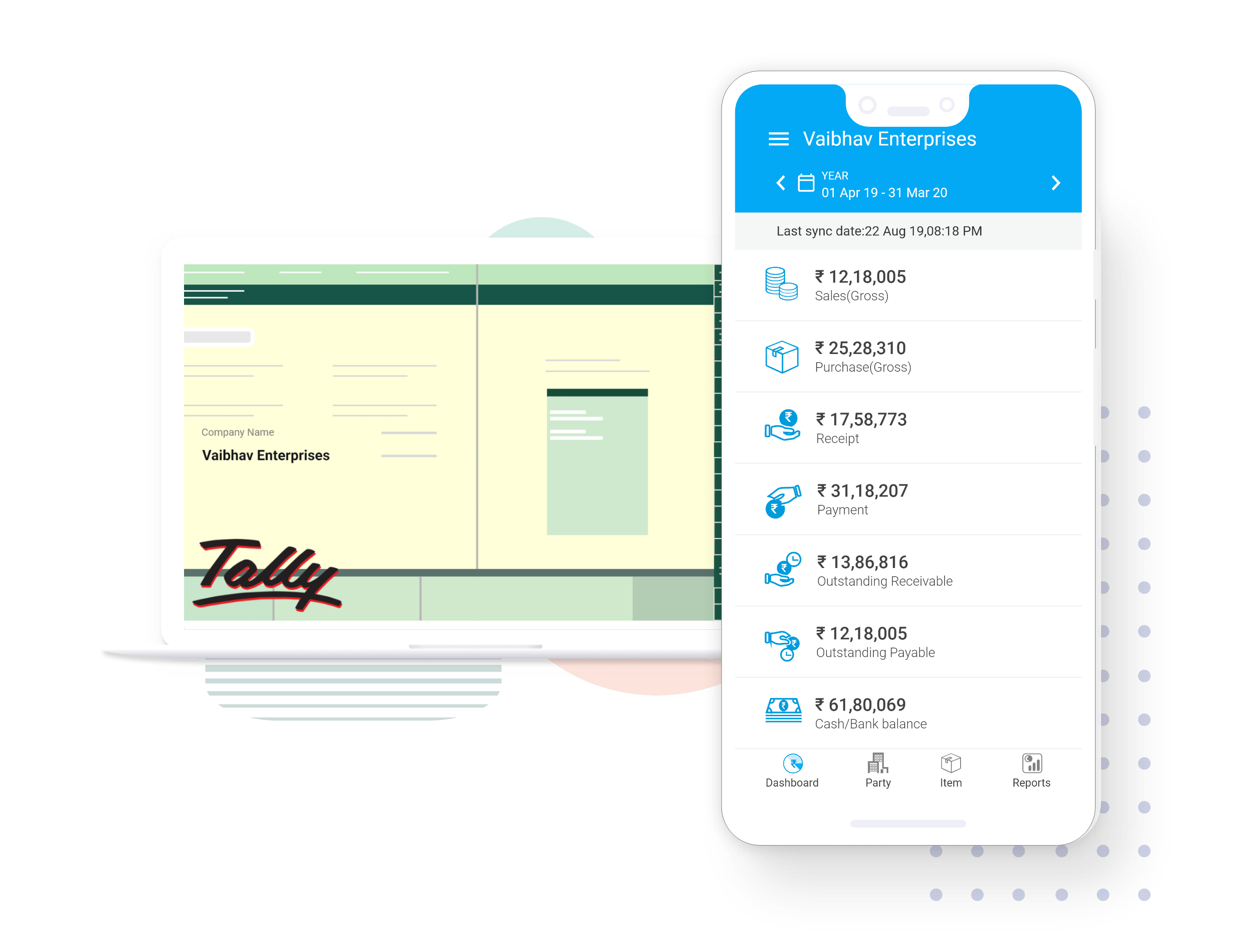 Biz Analyst is the de facto synonym of Tally on Mobile and is the preferred choice of more than 50000 businesses all over who wish to access Tally Prime on Android and iOS anytime and anywhere.
Biz Analyst helps you understand your customers better in a single screen. You can view your sales, receipts performance and also total outstanding of a customer. At the same time, you can take punch invoices and orders, create receipts and create the ledger statement of a customer.
Biz Analyst is a mobile app that securely connects to your Tally Prime and allows to access your Tally on Android or iOS and gives you real-time access to your Tally data anytime / anywhere. From Sales, purchase, expenses, reports, a dashboard to managing your debtors/creditors or understanding your business trends or getting detailed information by Voucher, Ledger, Item etc., the app gives you everything.
You have the option to make an online payment from within the app itself. Alternatively, you can buy here right now from our online shop. You could also mail us on info [at] tallyplanet [dot] com or WhatsApp or call on +91 86555 86333 for any help/query.
User need following configuration to use this application: Tally Prime license software with release 4.7 or above. Mobile device with platform Android or iOS.
You can take a free trial by clicking on the link on this page from your mobile. If you find it useful as everyone else does, you may buy it. You could also contact us and one of our experts will call you and assist you in installing Biz Analyst.
To use Biz Analyst, the user will need an Internet connection in the mobile device to sync the latest data with Tally. Once the data is synced, he can use the app without internet.
Yes. Pricing is for a one-year or two-year subscription per device. However, you can use it for free for 7 days. If you like the product and want to use it further, you can purchase a license.
Yes, company admin can assign each user with a separate set of access privileges from the app itself.
No. User cannot make or enter any transaction using this application. User will only able to see the reports and charts of their Tally data in mobile.
This application can work even if your Tally application is not running in local computer.
User can see data of the same company in multiple devices by purchasing additional licenses
Essential - One Year
₹ 2100per year (per device)
Dashboard
Party, Inventory Reports
Business Reports
User Access
Outstanding Reminder (single)
Growth - One Year
₹ 2400per Year (per device)
All features of Essential
+
Data Entry
Check-in & Check out
Follow-up Reminder
Outstanding Reminder(Multiple)
Essential - Two Years
₹ 42002 Years + 6 months free (per device)
Dashboard
Party, Inventory Reports
Business Reports
User Access
Outstanding Reminder (single)
Growth - Two Years
₹ 48002 Years + 6 months free (per device)
All features of Essential
+
Data Entry
Check-in & Check out
Follow-up Reminder
Outstanding Reminder(Multiple)