Tally Server 9, commonly known as TS 9 is the enterprise product of Tally Solutions that help fast-growing medium and large size companies to improve business efficiencies. It enhances the power and control of Tally Prime Gold users by converting the existing 'peer-to-peer' kind of data access to 'server based' data management.
It is built with capabilities that provide the most efficient scalability. It prioritizes every request equally, avoiding any queuing of access or modification requests.
Tally Server 9 (TS 9) ensures data access/modification by a user is isolated to his/her own snapshot, thus allowing other users to operate smoothly.
Requests from every user get equal priority and get solved in parallel with others, rather than sequentially. There is no queuing of access or modification requests and so every user will feel as if he were working with his own local copy or snapshot of data.
In other words, with TS 9, there is no blocking of another user's tasks, even as new users keep getting added to the system or because of the types of tasks being performed. It also maintains very high data consistency in an intense use environment. Overall, it leads to lower cost of ownership, lower maintenance cost and higher efficiency of operations for any medium to large business needing an enterprise-grade system.
Experience the convenience of working on a single user even in a shared environment.
Benefits of Tally Server 9
High Concurrency with Tally Server 9
Performing operations in a frictionless environment
TS 9 enables multiple users to perform multiple actions, all at the same time. Thus, Tally users can work concurrently, independently and much faster, thereby ensuring optimal utilization of man-hours. Two or more users can execute their tasks efficiently without any time lag. A user can view a report while another user makes changes to the same report at the same. Due to this, Tally Server 9 enables multiple users to perform multiple actions, all at the same time. Data is real-time, consistent, and accurate.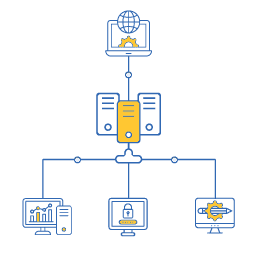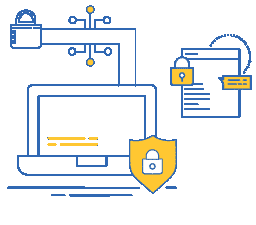 Improved Security with Tally Server 9
When data files are managed through Tally Server 9, the location of the data on the server is not required as it provides controlled access to data files. Only, name of the data server is enough to access and operate Tally Prime. Administrators can control the visibility of physical data files and data access rights for all users, thereby minimizing the risk of data misuse. Operations over the company data like backup and restore are controlled with server-level permissions available with authorization only.
High Reliability with Tally Server 9
Minimizing instances of system unavailability
Tally Server 9 assures zero downtime. Continue recording transactions or viewing reports while taking backup with no compromise on the speed of access or accuracy.
TS 9 limits discrepancies at the client end to the client systems and ensures that neither data on the server nor the operations of other users get impacted. Thus, minimizing system unavailability.
Users can work seamlessly even during intense usage, data maintenance activities (such as data backup etc.) and during sudden client shutdown of another user.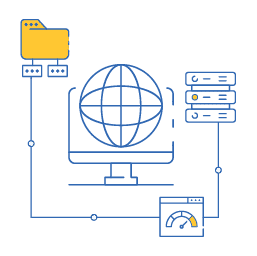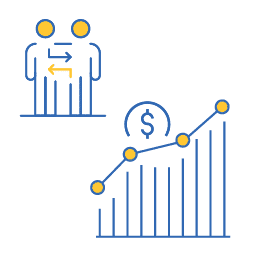 Business Process Optimization
You can do a business process optimization by analysing system usage and user activities to optimize various processes and the time spent on them.
Tally Server 9 is a must for medium and large size businesses whose pace of growth requires them to invest in infrastructure that will help them improve their business efficiencies.
Authorized users can manage the user sessions such as who is logged in and activities in progress. Also, analyse work patterns and disconnect users, if required, to optimize processes or system usage for enhanced productivity.
It is a must-have software for large and small businesses looking for efficient functions to transform their business. It allows multiple users to perform varied functions simultaneously. Its ease of use makes it a much sought after product to enable parallel, quick and protected access to data across a single platform for multiple operations in a business.
[ultimate_spacer height="100″]
Conclusion
TS 9 price makes it a more attractive proposition as it saves a significant investment in a high-end computer server. The final result is complete efficiency and optimization of business processes.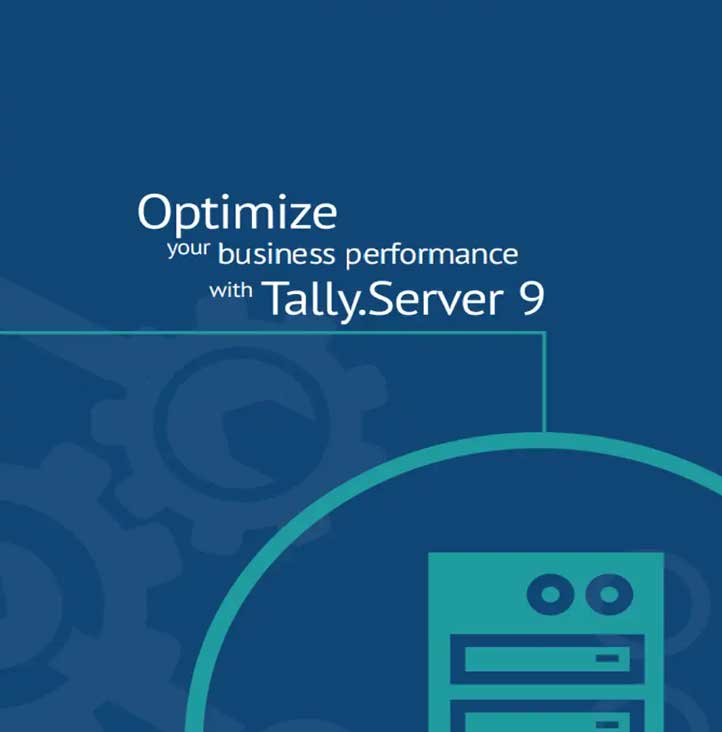 Don't just believe us. Take a free 7 day today